Biography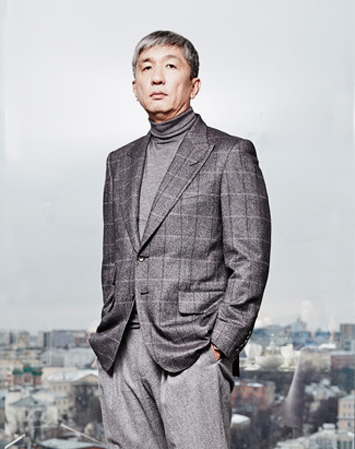 Pavel Te was born on May 20th, 1963 in Tashkent. Korean. His grandfather on father's side — Cho Myung-Hee, a Korean poet and writer. In the 1920s, he pursued for communist views, fled from Korea in the USSR. He was a member of the Union of Soviet Writers. For feature literary style Alexander Fadeyev called Cho Myung-Hee "Korean Mayakovsky." In 1938 the NKVD executed on charges of spying for Japan. He was posthumously rehabilitated.
In 2015, Seoul was a monument Myung Hee Cho for his contribution to the development of national culture and literature.
Ancestors of Pavel Te maternal line — builders. His grandfather on mother's side supervised the construction of the Navoi Theatre in Tashkent. Father and mother - the electricity, participated in the construction of several large hydropower plants on the territory of the USSR and in Vietnam.
Career
In 1985, Pavel Te graduated from the Tashkent Polytechnic Institute named after Beruni in "Thermal power stations". Upon graduation he worked as an engineer Heating energy "Uzbekgidroproekta". In the early 1990s, he engaged in trading.
Since 1994 - a shareholder, part owner of the holding Capital Group. Capital Group — one of the oldest Russian real estate development companies. It specializes in the construction of multifunctional complexes, residential and commercial property. In addition to the traditional premium and business segments, since 2009, it develops large-scale (more than one million square meters) of residential projects comfort class.
24 years
Сapital Group on the market of real estate companies
7,8 million m2
Area of objects in the company's portfolio
3,3 million m2
area of objects in the active phase of construction
Capital Group — a recognized leader in the field of building construction. In 2009, the company completed construction of the first skyscraper in Russia «Capital City» in Moscow-City. In January 2016 commissioned a second skyscraper in Moscow-City «ОКО».
Residential Tower skyscraper "OKO" is internationally recognized as the best Russian development project in 2016 and was awarded the prestigious international award FIABCI Prix d'Excellence, along with Disneyland Paris, world famous bashnyami-twin Petronas Towers in Malaysia and the Guggenheim Museum in Spain.
Now
At the end of 2016 Capital Group started the construction of two more large-scale high-rise projects in Moscow - a complex of three skyscrapers at the Krasnopresnenskaya embankment and residential complex of skyscrapers in the area of "Big City" near Shelepihinskoy waterfront.
Capital Group cooperates with leading international architects and designers, it brings in the face of modern Moscow, the best standards of world architecture, urbanism and design: